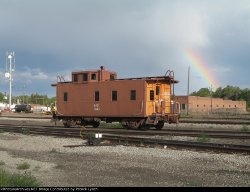 Welcome to the RRPictureArchives.NET contributor site of Patrick Lynch.

Hello everyone, my name is Patrick Lynch. Here you can find all of my pictures from my railfanning, mostly around the Southern New England area. However there are pictures from all around the country either up or soon to be up. Some of the pictures in store would be of many of the Amtrak heritage units, UP 1989, The American Orient Express, a Conrail E33, and much more.




I have been recently making YouTube videos, you can find me at http://www.youtube.com/user/conrail4129. I have not done video as in depth, nor as long as still photos. So there are many stills I have that weren't filmed.




I will see you trackside!



You may browse my collection of pictures via the menu located on the left hand side of the page. I hope you enjoy the collection and thanks for stopping by!
Note: This site is best viewed in Internet Explorer 6.0 or above.
Select one of the links from the menu on the left to begin browsing the collection.